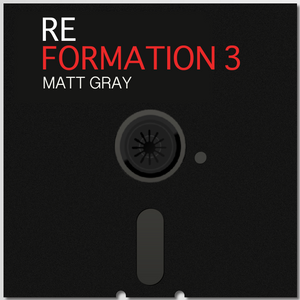 The third album in the Reformation series featuring yet more classic C64 and now Amiga game soundtrack remakes by Matt Gray.
Reformation 3 includes 25 full production versions of themes from classic C64 and Amiga games including Miami Vice, Rambo 3, The Last Ninja, Cybernoid, Robocop 3, Cobra, Parallax, Shadow Of The Beast 3, Ace 2, Wizball, Spellbound and many others. See track list below.
Full quality FLAC & MP3 downloads included.
Tracklisting
Wizball (Title Theme)
Rambo 3 (C64 Title Theme)
Inner Sanctum Loader (LN1)
Ace 2
The Palace (LN1) 
Rambo 3 (C64 Level 2) 
Miami Vice (C64 Title Theme)
The Dungeons Loader (LN1)
Cybernoid  
Spellbound
Robocop 3 (C64 Title Theme) 
The Way Of The Exploding Fist (In Game)
Parallax
The Wastelands Loader (LN1)
To Be On Top
Rubicon (Intro)
Cobra (C64 Theme)
Chimera
Intro from LN3
Kilimanzaro 
As A New Day Dawns (Shadow Of The Beast 3)
R-Type
Masters Of The Universe (C64 Theme)
Myth (Title Theme)
Enchanted Land (Intro)
Bonus Track - Central Park (From Last Ninja 2) 2020 REMIX