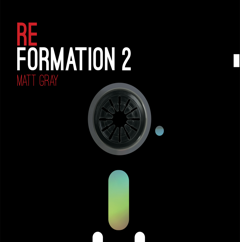 Follow up to Reformation featuring even more classic C64 game soundtrack remakes by Matt Gray.
Reformation 2 CD version includes full production versions of themes from International Karate, Green Beret Loader, The Wilderness and The Wastelands from The Last Ninja, Commando, Comic Bakery, IK+, One Man and His Droid, Trap, Lightforce, Kentilla, Monty On The Run, Ocean Loader 1, Flash Gordon and more.
Full quality FLAC & MP3 downloads included.
Tracklisting
Green Beret Loading Theme
The Wilderness Main Theme (From The Last Ninja)
Comic Bakery Title Theme
International Karate Main Theme
The Great Giana Sisters Title Theme 
The Wastelands Main Theme 
Commando Main Theme
Ocean Loader 1
One Man & His Droid Main Theme 
International Karate+ Main Theme 
Terra Cresta Main Theme
Master Of Magic Main Theme 
Omega Cetus aka Autumn Breeze
Trap
Lightforce Main Theme
Thanatos Title Theme
Nemesis The Warlock Main Theme
Monty On The Run Main Theme
Holiday Morning 
Flash Gordon Main Theme
Stormlord Title Theme
Delta In-Game Theme
Kentilla Main Theme