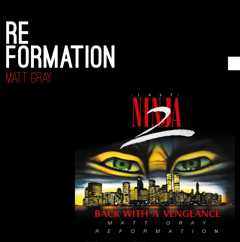 VINYL SOLD OUT!
Reformation (3 CDs) with Last Ninja 2 (CD) featuring 53 tracks (with 6 bonus tracks on downloads) including the 13 full length remakes from Last Ninja 2.
PLUS Last Ninja 2 Double Picture Disc Vinyl Edition of the CD in a gatefold cover.
Full quality FLAC & MP3 downloads included.
Note - Vinyl ships separately.